We offer an array of content to explore, including these stories from around the country sharing trusted practices found in indigenous cultures, in modern universities, in long experiences on a particular property, and in innovation by first-generation farmers.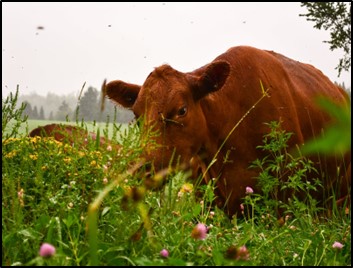 Do you like to eat fresh food? Do you like variety in your diet? Most of us would probably answer 'yes' to both questions. Not surprisingly, livestock crave the same things we do. If that desire is not met, then we get less than optimal livestock performance. This can create health problems for the animals, increase costs, and reduce profitability. So how can we constantly provide fresh food for livestock and a diet that is diverse?
Justin Morris and Lee Rinehart
https://soilforwater.org/wp-content/uploads/2022/06/cow-grazing-biodiverse-pasture.jpg
268
353
NCAT IT
/wp-content/uploads/2021/10/soil-for-water-logo-101921.png
NCAT IT
2022-06-07 09:19:54
2022-06-07 09:20:53
Advanced Grazing Webinar, Session 3 – Animals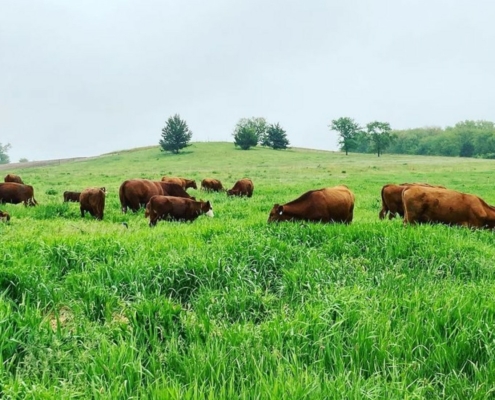 To understand something, we must be willing to observe it. Observe the movements, patterns, shapes, and textures of the thing. The distance, frequency, timing, and sizes, too. Determining soil health and water-retention capacity is no different and requires observation. Doug Garrison has been doing just that for 25 years in Malcolm, Nebraska.
https://soilforwater.org/wp-content/uploads/2022/05/DS-Family-Farms-Cattle1.jpg
1101
1479
Cathy Svejkovsky
/wp-content/uploads/2021/10/soil-for-water-logo-101921.png
Cathy Svejkovsky
2022-06-01 15:13:16
2022-08-17 17:10:59
Graze, Move, Repeat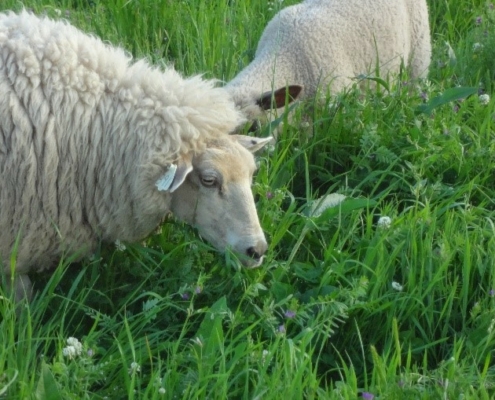 Is it possible for weeds to provide equal or better nutrition than alfalfa? The second session of the National Center for Appropriate Technology's (NCAT) four-part webinar series, Advanced Grazing for Regenerating Soils and Enhancing Animal Nutrition, addresses these questions by focusing on the plant side of the grazing equation. 
Justin Morris and Lee Rinehart
https://soilforwater.org/wp-content/uploads/2022/05/sheep0121.jpg
509
679
NCAT IT
/wp-content/uploads/2021/10/soil-for-water-logo-101921.png
NCAT IT
2022-05-31 09:12:58
2022-06-01 16:25:20
Advanced Grazing Webinar, Session 2 – Plants