Soil for Water supports farmers, ranchers, and land managers across the United States who are taking steps to catch and hold more water in the soil.  Started in 2015, after the megadroughts in Texas, Soil for Water is a free and voluntary program of the National Center for Appropriate Technology (NCAT).
By building soil biology, regenerative agriculture improves water cycles, increases crop and forage production, and makes land more resilient to drought, floods, and temperature extremes– thus improving the profitability of agricultural operations and the security of our food systems.
Soil for Water promotes appropriate technology, peer-to-peer learning, respectful collaboration, and adaptive management to advance regenerative agricultural practices that can resolve pressing challenges to sustainable systems of food, fiber, and water. 
Helping producers regenerate ranch and farmland by keeping more water in the soil is the primary focus of Soil for Water, but that's just the start: 
We build networks of people who are interested in learning from one another.

 

We seek out and support landowners who want to try new ways of bringing depleted soils back to life. 

 

We provide expert assistance with a broad array of soil health and water management practices, promoting adaptive management of soils, vegetation, and other living things and processes.

 

We offer hands-on workshops with leaders in emerging aspects of soil health. 

 

We create publications, videos, and other educational resources about soil health, and the water and mineral cycles. 

 

We partner with like-minded groups and individuals, amplifying good work wherever we find it to increase and pace, scope, and success of regenerative agriculture.

 
Our core values: We are curious, collaborative, transparent, respectful, honest, trustworthy, helpful, communicative, accountable, inclusive, non-partisan, co-creative, open minded, and fun!  
5 Soil Health Principles
Soil for Water builds on the five soil health principles as the foundation of everything we do
Keep Soil Covered
Keeping the soil covered acts as armor that:  
Controls wind and water erosion

 – Holds soil in place in windy or wet conditions. 

 

Reduces evaporation rates

 – Keeps more moisture available for plant use. 

 

Stabilizes soil temperatures

 – Makes soil warmer in cold weather and cooler in hot weather. The soil food web functions best when temperatures are moderate. 

 

Reduces compaction

 – Breaks up compacted soil and hardpans with living plant roots and prevents raindrops from hitting bare soil. 

 

Suppresses weed growth

 – Shades weed seedlings, inhibiting their growth. 

 

Improves habitat

 – Provides a protective habitat for the soil food web's surface dwellers. 

 
Shortly after Soil for Water began in 2015, we recruited 15 livestock operations in Texas to participate in research trials. These trials, which last a minimum of six years, study management practices chosen by landowners such as high stocking density for short duration, subsoil ripping, pasture cropping, riparian rehabilitation, multi-species grazing, and native seed planting. To measure the effects of these practices on soil health, ground cover, and plant biodiversity, we've developed a monitoring protocol that's a combination of citizen science and qualitative and quantitative data collection: rigorous enough to provide valuable information without taking too much time or labor. 
Click on any of the markers on the map below to learn more about these ranches and ranchers.
We don't currently plan to start any new research trials. However, if you'd like help in designing and running your own trial, or measuring changes in your land and soil, we're always glad to help. Contact us at soilforwater@ncat.org. 
Meet the Soil for Water Team
While NCAT staff from all of our field offices help lead network events and facilitate connections across the country, we have a core team that is central to the program.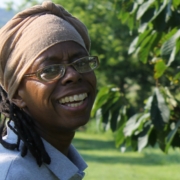 Felicia Bell
Sustainable Agriculture Specialist, Mississippi
Soil for Water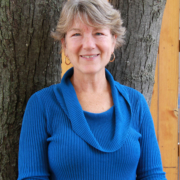 Linda Coffey
Sustainable Agriculture Specialist, Arkansas
Soil for Water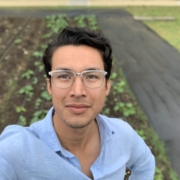 Hernan Colmenero
Soil for Water Network Coordinator, Texas
Soil for Water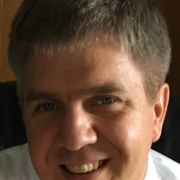 Justin Morris
Regenerative Livestock Specialist, Idaho
Soil for Water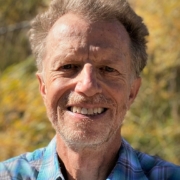 Mike Morris
Southwest Regional Director and Soil for Water Program Director, Colorado
Soil for Water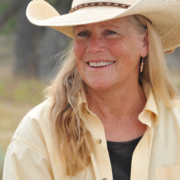 Linda Poole
Regenerative Grazing Specialist, Montana
Soil for Water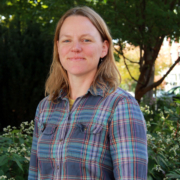 Nina Prater
Sustainable Agriculture Specialist, Arkansas
Soil for Water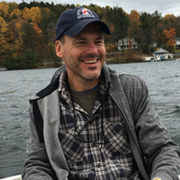 Lee Rinehart
Sustainable Agriculture Specialist, Pennsylvania
Soil for Water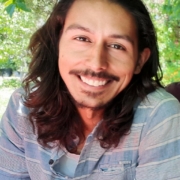 Omar Rodriguez
Sustainable Agriculture Specialist, California
Soil for Water
Frequently Asked Questions
How are you funded? 
Soil for Water is a program of the the National Center for Appropriate Technology (NCAT) a 501 (c)3 organization. Soil for Water  launched in Texas in 2015 with support from the Dixon Water Foundation and the Meadows Foundation. Recent funders include the National Resources Conservation Service (NRCS); Jacob and  Terese Hershey Foundation; Southern Sustainable Agriculture Research and Education (SARE) program; and NCAT's Kathleen Hadley Innovation Fund.   
You too can support the Soil for Water network. We are grateful for charitable gifts from individuals and foundations which help us help ranchers and farmers in building resilient soils, farms, and communities. 
Do you offer cost-share, loans, or grants?
While Soil for Water doesn't provide direct financial assistance to producers, we stay current on programs that do. One place to scout opportunities is at the Soil for Water forum, in the Business, Marketing, and Economics category.
Do you offer technical assistance?
Yes! You can:  
Post questions in the

Soil for Water forum

Send us an

email

 

Request help from our sister program, the

ATTRA Sustainable Agriculture Program

at 800-346-9140 (English) 8 a.m. to 5 p.m. Central Time or 800-411-3222 (Español) 8 a.m. to 5 p.m. Pacific Time. If you miss us, please leave a message!

 
Where can I find more ag-related resources?
You're in luck! Our sister program, NCAT's ATTRA Sustainable Agriculture Program, is a one-stop shop for hundreds of informative publications, podcasts, videos, recorded webinars, and blogs on just about any topic you can imagine related to sustainable agriculture. If you want to stay on top of the latest releases, subscribe to ATTRA's Weekly Harvest, a compendium of ag-related news and current opportunities.