Test Driving the New LandPKS Land Monitoring App
By Mike Morris, Director of NCAT's Southwest Regional Office
In my work on NCAT's Soil for Water Project, I've tried a lot of different ways of monitoring land and soil health. For years, I've been hearing about LandPKS (Land Potential Knowledge System), a mobile app that has been under development by the USDA Agricultural Research Service (ARS) since 2013. I was excited to hear that a full version was released earlier this year, and a couple weeks ago I finally got around to installing the app on my phone and running it through some tests.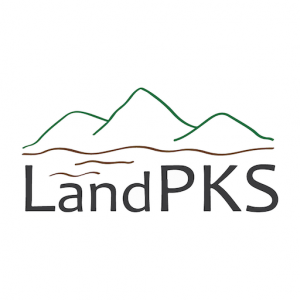 The purpose of LandPKS is to help you "discover the potential of your land and monitor change over time." Several things about the app appealed to me right off the bat. It's built to meet the practical needs of farmers, ranchers, and land managers, helping you learn what's realistically possible on your land. Equally useful on cropland, rangeland, or pastures, the app takes a lot of the pain and drudgery out of soil and vegetation monitoring. Data collected in the field is stored on your phone and uploaded to the cloud as soon as you have cellular or wireless access. No more clipboards or paper blowing away in the wind.
LandPKS is built around standard indicators of land health that have been used by the USDA Natural Resources Service (NRCS) since 2003. The developers want the app to become a standard tool, in the hopes that more standardized data collection will (over time) allow us to see patterns that improve our understanding of soils and land. LandPKS is an open-source product that allows others to develop additional software products to complement what it does. It will surely get better over time.
The app is sophisticated and powerful, with too many features to describe here. A key point is that it takes advantage of staggering amounts of free geospatial data. This includes nearly-nationwide soil information from the NRCS. As soon you install the app, you'll see that a lot of information about your climate, vegetation, and soils has been entered automatically. Other values, such as infiltration rates and plant-available water-holding capacity, are calculated or predicted without you lifting a finger. You can quickly pull up maps of your location.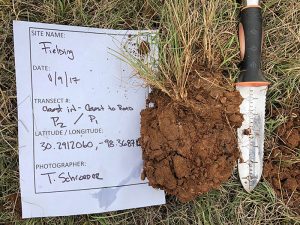 LandPKS encourages data sharing. You can easily compare your results and site descriptions with ones that others have recorded. (There's a privacy option, however, if you don't want your information to appear on the public website.)
As a new user of the app, I appreciated the abundant instructions and guides, such as a soil color chart, a guide to determining soil texture, and a slope-estimating tool. There are handy calendars for recording field management activities (such as irrigation, plantings, tillage, fertilizer, pests, harvest, residue management, and erosion control), as well as places to record soil test results and observations about soil erosion, compaction, aggregate stability, smell, or biological activity. You can also take photos of the landscape, soil pits, or plants you want to identify later.
Designed to accommodate users in developing countries, LandPKS makes heavy use of dropdown menus and clickable images, reducing the need for typing. Relying on pictures more than words is one of the app's strengths. For example, you monitor land cover by dropping a stick on the ground (such as a yardstick), and simply clicking icons that match what you see touching various points along the stick: trees, shrubs, perennial forbs, plant bases, perennial grasses, annual plants, herbaceous litter, woody litter, rock fragments, or bare ground. The developers claim that land cover monitoring can be done in as little as 20 minutes per location, and I can easily believe this.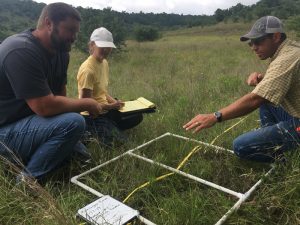 Potential drawbacks? Well, some (although I suspect not many) will want more detailed or precise measurements than what LandPKS offers, or a wider range of soil health indicators. Others may find LandPKS (despite all its user-friendly features) to be more complicated than they like or need. You can't please everyone.
The key to all land monitoring is persistence. Any soil-monitoring tool or method has to strike a balance: collecting enough information to be meaningful while keeping things simple enough to be done consistently over a period of years.
LandPKS checks a lot of boxes for me, and certainly makes land monitoring less intimidating. It will be interesting to see if the tool catches on and becomes widely used by farmers, ranchers, and land managers.
You can download LandPKS from the App Store or Google Play Store or learn more about it at landpotential.org, where you'll also find a Knowledge Hub full of user guides, publications, and case studies. If you try the app, I'd love to hear what you think of it.
For more information, contact Mike Morris directly at mikem@ncat.org.
https://soilforwater.org/wp-content/uploads/2023/01/Monitoring-2022.jpg
640
480
NCAT IT
/wp-content/uploads/2021/10/soil-for-water-logo-101921.png
NCAT IT
2020-10-29 13:47:09
2023-01-05 13:49:58
Test Driving the New LandPKS Land Monitoring App